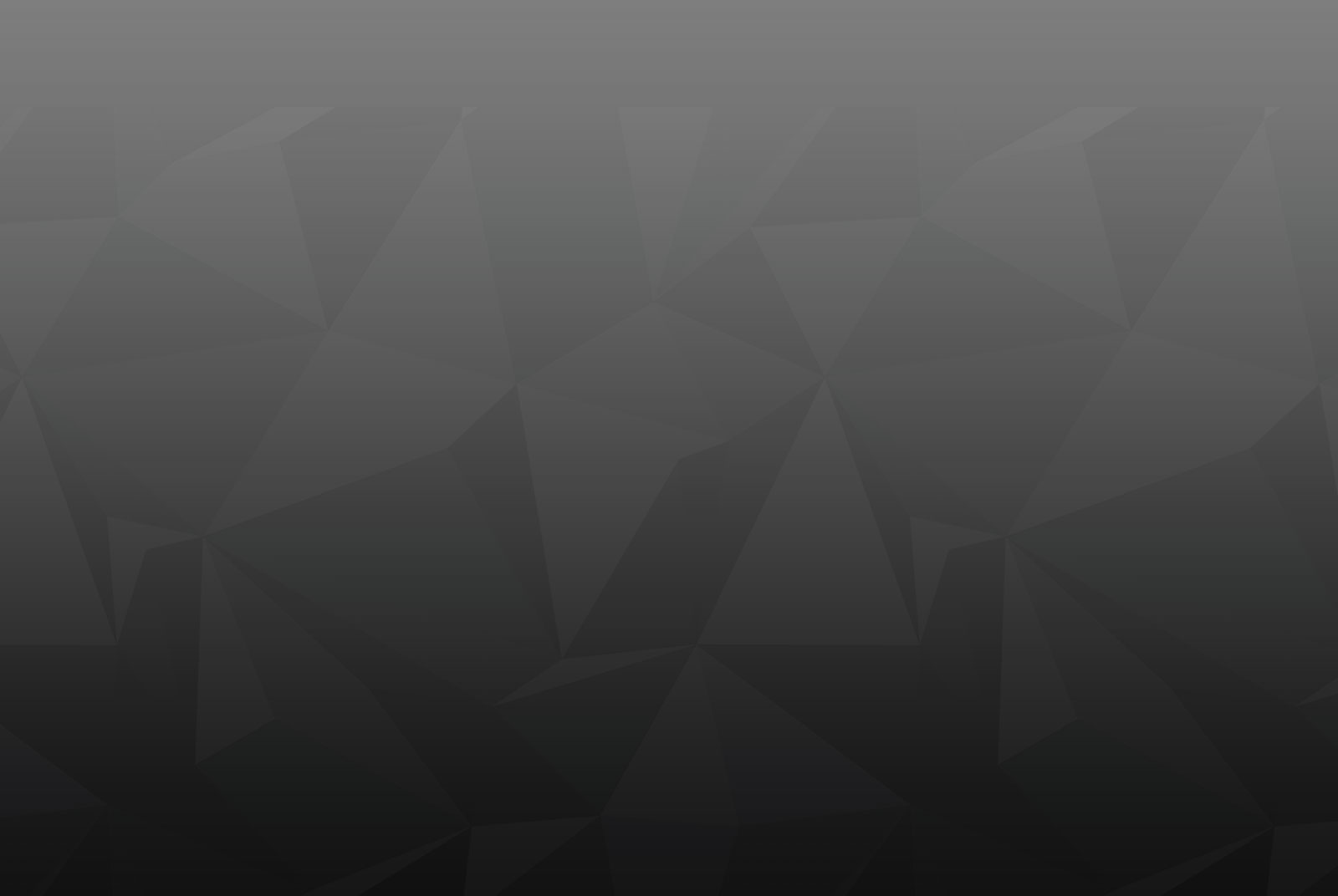 Push Notifications for your Website
Reach & Re-engage users with fast, simple and the most complete push notifications. Set up in 2 mins to boost sales by drawing user attention even when they're offsite.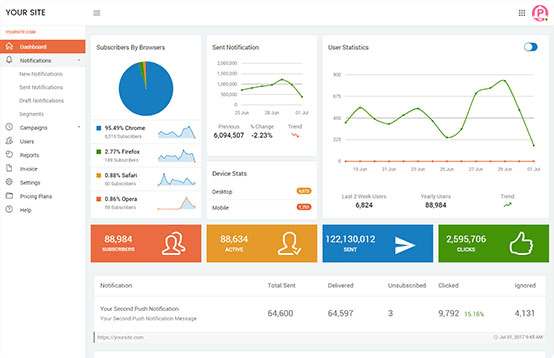 Powering 14,000+ Websites & Stores WorldWide
Notifications Sent
38,654,705,646
Support for Popular Web Browsers
Push notifications support Chrome, Firefox and Safari browsers. Send personalised, real-time, compelling messages based on user interest zones. Keep informing them by directing to the desired webpage with actionable message.
Powerful, Unique & Awesome Features
Push Notifications can dramatically accelerate your business growth. Whether your aim is to drive traffic, boost conversion or both. You can achieve all your website objectives that to without any mobile app, lead generation form or landing page.
Easy to Setup
Set your account without any hassle. Send your first push notification on mobile & desktop in just 5 mins.
Multi-Device Support
Push notifications work on multiple devices, engage your audience on mobile or desktop as per your campaign goals.
Real-Time Tracking
Monitor the behaviour of your users receiving push notifications. Checkout their actions in real-time.
Segmentation
Send notification to particular set of audience based on location, interest, buying record, and more.
Scheduling
Schedule push campaigns for a specific date and time. Send notifications across the globe.
Personalization
Craft messages to deliver individualized messages & offerings to current or prospective customers.
Multi-Channel Messaging
Smart orchestrations for enhanced visibility & interaction with the potential audience. Engage users on their preferred channels.
Collect Customer Data
Glean valuable insights into how users prefer to interact with brands, buy and search for new products.
Inform, Persuade, Remind
Easily inform, persuade & remind potential customers about your website and products you offer.
Scale-up your business with Push Notification
Web push notification for mobile and desktops helps you build loyal customers, boosts engagement and drives traffic by re-engaging dormant users. We help you convert new visitors with customized, targeted & powerful push for fruitful results.
Build Loyal Users
Build loyal user base in no time by converting website visitors into loyal users.
Boost Engagement
Delight your website users with real-time, personalised and data driven communication.
High Conversion
Target right audience and effectively scale-up your sales and lead generation campaigns.
Market Business: Just the way you want!
Most of the traffic that we get are from unknown users. Unmasking these users and understanding their behaviour traits is a huge challenge. PushAssist offers a complete package to help digital marketers overcome such challenges.
HTTP & HTTPS Support
Push notifications that support both HTTP as well as HTTPS sites. Add a smart code & start converting users into customers.
Integrated Analytics
Immediately get insights like notification views, clicks & subscriptions with user interest, all on your dashboard.
Marketing Automation
PushAssist offers full baggage of tools for A/B testing, deep links, referral programs, re-engagement or recurring campaigns.
Why Choose PushAssist
Every business with a digital presence can generate high revenues by driving more conversions and retentions with the help of a keen interest generating channel like- web push notifications
Connect to Users Directly
Send notifications to your users in real-time and get them engaged with personalized content.
Target Right Audience
With audience targeting, custom segments you can get better CTR, meaningful engagement and high conversions.
Re-engage Users
Hook your website subscribers with relevant content, offers, and events to increase your business sales.
Built to fulfil your business needs
Web or Browser Push Notifications can easily cater to the diverse communication needs of different industrial segments. It helps you to maintain a strong voice on multiple channels and always stay ahead of competitors without difficulty.
ECommerce & Shopping
Boost both sales & shopper engagement. Convey hot sellers, promote based on buying habits or announce new products with ease
Travel & Hospitality
Drive online bookings, and deliver excellent travel experiences, all with integrated marketing platform of PushAssist.
Fashion & Lifestyle
Amplify your fashion brand by capitalizing on chrome push notification. Promote latest fashion updates and trends with just a click.
Marketing & Advertising
Reach out to active audience with rich media content such as coupons, promos, important alerts, banners and much more!
Finance & Insurance
Send notifications related to banking, insurance, brokerage & credit card to serve the finance market with PushAssist.
Healthcare & Life Sciences
Send patient care alert informing them about drugs, test results, appointment schedules & much more.
Gaming & Entertainment
Drive buzz, entertain & enhance ROI with web push. Everything you need to attract gaming freaks & rich gaming experience.
Retail & Consumer
Build brand loyalty, communicate clearly, & promote special offers & discounts to shipment & delivery notifications.
News & Publishing
Promote your content to drive views, shares and paid subscriptions with smart, targeted push notification campaigns.
Quick & Simple Installation
PushAssist provides integration with multiple platforms. No additional steps required for the following platforms.
Monetize Push Traffic
Earn additional income by monetizing your push traffic. Let advertisers send few notifications a day to your subscribers and earn per click. Learn More
Send Push Adverts
Allow advertisers to send web push targeted advertisements to your subscribers.
Generate Revenue
Make money when your subscriber clicks on targeted advertisement based on CPC.
Monthly Payout
Withdraw generated revenue directly into your bank account, PayPal or via authorized payment gateways.