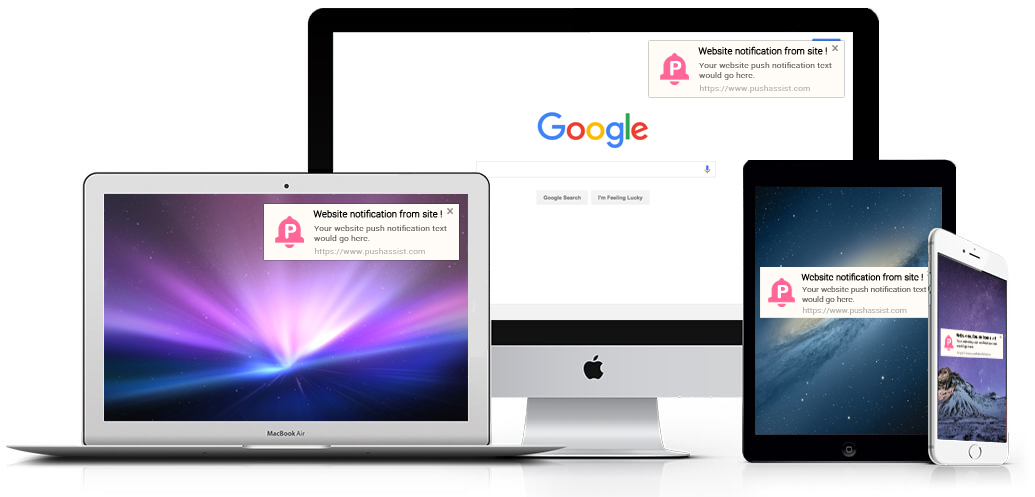 According to the studies conducted by Pew Research Center, the round the clock nature of the news combined with the pervasive computing has given news and media organizations a convenient platform to keep the audience informed. They found that nearly 48% people who see breaking news alerts on their screen will click on it for more information.
The people who give their consent to send news alerts are your most loyal customers. Who else would permit you to interrupt their day with a push notification you feel is significant to them? This even happens when they are not on your site or the mobile is locked. This is an incredible act of trust. This trust, if betrayed, won't be easy to win back.
In our previous post, we viewed how news and media house can use web push notifications to build a pool of loyal customers. In this post let us check some of the proven strategies that news industry can use to deliver news first each and every time.
Here are the questions you must ask before creating a marketing strategy
Breaking News
Is this news important from readers' point of view?
Is this web push relevant to the audience who have subscribed?
Web push notifications for breaking news should be relevant to the most of the audiences. Before sending such alerts one must be extra careful in segmenting the reader base. Don't end up pushing each and every article that is being published by the journalists.
This platform is the best when it comes to keeping readers informed about the events taking place across the globe. Ensure that the news has wider impact and engages most of them. Even for local alerts it must sound significant,
For Example:
Weather events
Street closures or accidents
Election results
Sport Events
Business News
Notification Timings
When should the push notification be triggered?
Does it add value to the readers?
What is the best time for maximum engagement?
Some news may be time bounded and should be sent immediately whereas other push notifications can be delivered later in the day. In-depth analysis can help in understanding the proper timings to send out browser push notifications. Send tailored push notifications for maximum engagement.
Deep Linking
Should the browser notification linked to the article?
Every organization wants to break the story first via a push notification. For this, you have two options
First, to link the alert to the front page.
Second, to deep link it to an article that is published on the website.
The main benefit of deep linking messages to an article is that readers that are busy when they received the notification can be directed to the article when they have time and are interested in reading the whole story. Such audience is also more likely to share an article that is complete rather than an article that is not up yet.
Push Frequency
How many push notifications are not too many?
Push Frequency highly depends on the relevancy of the news. A user who has given the permission to receive sports update expects to receive a push notification for a match that is being currently played. Such audience won't be annoyed by the higher number of notifications.
On the other hand, such users will be really irritated if they start receiving numerous push messages related to business and if that's not their area of interest. News and media house must balance their act and send notifications for critical updates only.
Today, readers love receiving immediate information. This is where web push is playing a vital role. The technology is also adapting itself as per the market needs. Hence, it is also vital that we do not trigger notifications without giving it a thought. Send push notifications smartly and sensibly for maximum engagement.