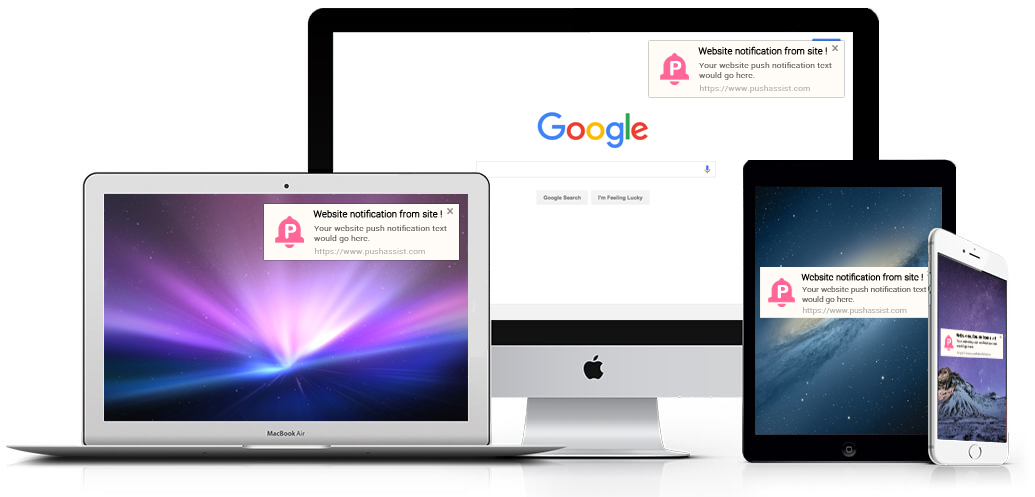 Intelligent push notification technology has completely transformed the healthcare industry. It has changed the way healthcare segments, including hospitals, pharmacies, emergency care and medical offices communicate, inform, and engage. Healthcare industry is leveraging this technology to its full potential.
Gone are those days where people had to wait for their turn in clinics, go through medical shops just to buy a tablet, search health-related information on the internet and wonder whether to trust this information or not? The evolving communication mediums like push notifications has set us free from all these troubles.
Today people fancy buying medicines online and get it delivered at their doorsteps. A well-thought concept of online consultation has made treatment procedures convenient for patients. They can easily reach doctors without stepping out of their cozy houses.
Here are the benefits of using push notification in Healthcare segment,
Drive Acquisition:
Web push notifications are very useful when it comes to increasing customer acquisition. It helps in acquiring new users by delivering a right message at a right time. Push notification with a benefit enhances the chances engagement with your website. Once the users visiting your site for the first time clicks allow for the web push, you can easily alert, educate and inform them about you products. This constant relevant engagement encourages product purchases.
Relevant, clear and concise information doubles the chances of users preferring your site to buy healthcare related products.
Alerts and Reminder Notifications
Health reminder notifications help in building trust and loyalty amongst the website users. Such users interact with your digital store without any second thoughts in the mind. Let's see how healthcare verticals can use such web notifications to drive engagement, conversion as well as retention. Here are the types of healthcare reminders that can be adopted by various professionals from the healthcare industry
Medication Reminder: Doctors
Healthcare providers like physicians and doctors can use web push notifications to
Remind patients about the scheduled appointment,
Remind them about their medication routines
Inform patients about their screening test results
Educate them about necessary precautions, chronic care or preventive measures, as per the conditions.
Medicine Availability
Online Pharmacy Store like NetMeds is leveraging push notification to its fullest. They easily communicate with patients looking for the medicine that was not in the stock. Just push a message saying, "The medicine you required is now available." This way these stores are not only acquiring customers online but are also building trust factor, which makes retention process simple.
Transaction Messages
Transaction notification to inform a user that the payment for the medicines bought has been received.
Delivery Status
Send a status notification to inform users about the delivery status of their products. State if the order is on its way, expect delivery date and time. These kinds of notifications help them keep a track the order.
Time Constraint Alerts
Track users that regularly need medications. Send an alert stating that- "You may be low on Blood Pressure tablets- Buy them now." Such strategies entice them to make a purchase because certain medicines are critical that cannot be missed. A guaranteed sales prospect.
Engagement & Re-targeting
Attract users with vital health information, special discounts, and seasonal offers. Send personalized messages on days specially dedicated to health care. Send them some tips on topics like- Things to avoid before medicine intake or deliver some Interesting Facts, preventive care and more. In this way, you can constantly engage your users.
Retention is the other key area that cannot be neglected. They may buy medicine and completely forget about your online store. In some cases, users might have added medicines or other products to their shopping cart but might not have bought them. Lure such users with exciting offers and discounts. However before sending such notifications one must focus on factors like buying habits, location, and online store actions for better results