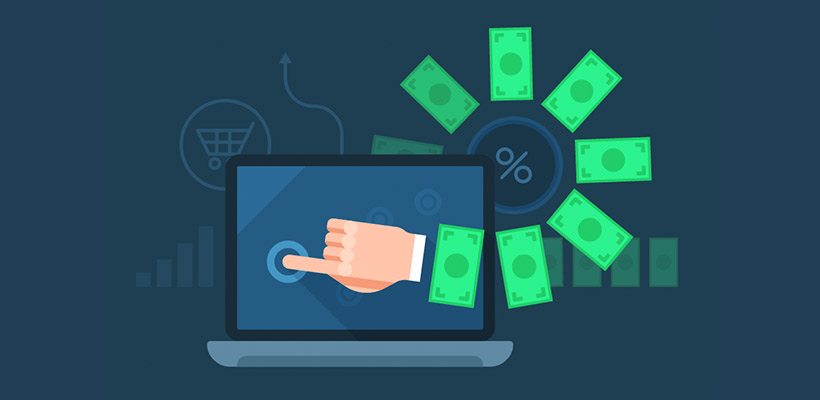 We have heard a lot about Push Notifications as an effective tool every marketer must engage. They have recently gained a lot of fame. Web sites, be it e-commerce, gaming, finance, healthcare, all of them are using push notifications. But what is everybody missing and how can they increase conversions with browser push notifications?
Targeting right audience across all platforms- is what is being missed. Nowadays, mostly due to mobile-centric world everybody is focused on grabbing the attention of mobile traffic. But with almost 55% searches made on the desktop every year they are still not out of the game. So, it is vital that business world adopts the most integrated approach.
So, what are Browser Push Notifications?
Browser or Web push notifications are clickable messages similar to mobile push notifications. They are directed from a website on Chrome, Firefox or Safari browsers and can be accessed on any devices including Desktop/Laptop, mobile or tablets. These web push notifications are useful in seizing consideration even if the user is browsing some other website.
Browser Push is an instant medium of communication exactly meant for enterprises looking to enhance their brand visibility.
Browser Push Notifications work on
Chrome 42 and above
Firebox
Safari
Easily integrate it with
WordPress Sites
Http (non-SSL) Sites or Https (SSL) Sites
Magento
OpenCart
Shopify
How is it different from other communication or marketing channels?
As we know, emails, social media channels, and SMS are the common marketing channels that can be integrated to grow and engage traffic. Let us understand how web push notifications are better than them-
Emails are most widely used marketing platform. It can be delivered directly to the recipient's inbox. However, studies have found that when it comes to time bound messages emails are less effective. The average time taken by the email recipient is 6.4 hours.
Facebook, YouTube, Twitter, Instagram, Pinterest and more are the popular social networks leveraged by various industries to attract user's attention. Customers can be easily attracted based on demographics, age, qualification, location and more. But, with social media also the exact communication has become a tough task. With heaps of data being uploaded every minute by worldwide users, their attention span has reduced a lot. Hence, engagement is the main issue.
Push notification is a channel that delivers the message that cannot be missed easily. Whether your user is busy viewing other website or you have locked your mobile screen. Here are some of the other benefits of integrating push notifications on your website,
Kills the need of mobile application
Browser push notifications for Chrome, Firefox or Safari, work exactly like the native mobile push. So, you don't have to invest in a mobile app for the benefits of native push notifications on mobile.
Best channel for time sensitive messages
Easily set the eyeballs rolling with hard to miss messaging system. Deliver exciting gorgeous promotional messages, price drop alerts, personalized discounts, updates and much more. Users can read it from the corner of their eyes and click it if it has triggered interest in them.
Wider reach across all browsers
When combined, Safari, Chrome, and Firefox still have a huge market share of about 61-77%. It accounts for 42% of total time spend on the internet. Hence, browser supported web push notifications offer enormous reach.
Engage users who are not browsing your site
By using web push notifications, your websites can easily communicate with users who are busy or engaged on some other website.
Purely permission based engagement
Re-engage users without asking for contact information. As browser push notifications, don't need email ID or any other personal information that users don't like to disclose. If a user who has given you the permission to send him notifications will only receive it. That user can be sent notifications anytime without his email address.
Higher opt-ins as compared to emails:
Since the users don't need to give their email id or other contact details and they also have the ability to unsubscribe from receiving notification easily whenever they want, the opt-ins for web push notifications are higher than emails.
Assured delivery:
The minute you click "send notification", it will be delivered to the users at that very moment in real-time. Unlike emails, push notifications don't fail to deliver or end up in the spam folder, these notifications are for sure delivered.
If the desktop is turned off, the push will be delivered when it is turned back on.
Higher conversion rates:
Recent studies have shown that web push notifications have 50 times higher conversion as compared to emails.
Effective communication is undoubtedly the most vital component for the success of a great marketing campaign. With so many mediums to communicate, the most important task is to choose a marketing communication defining the effectiveness of the medium. Push notification for websites is undoubtedly a great way to enhance brand visibility and grab new customers without much effort.