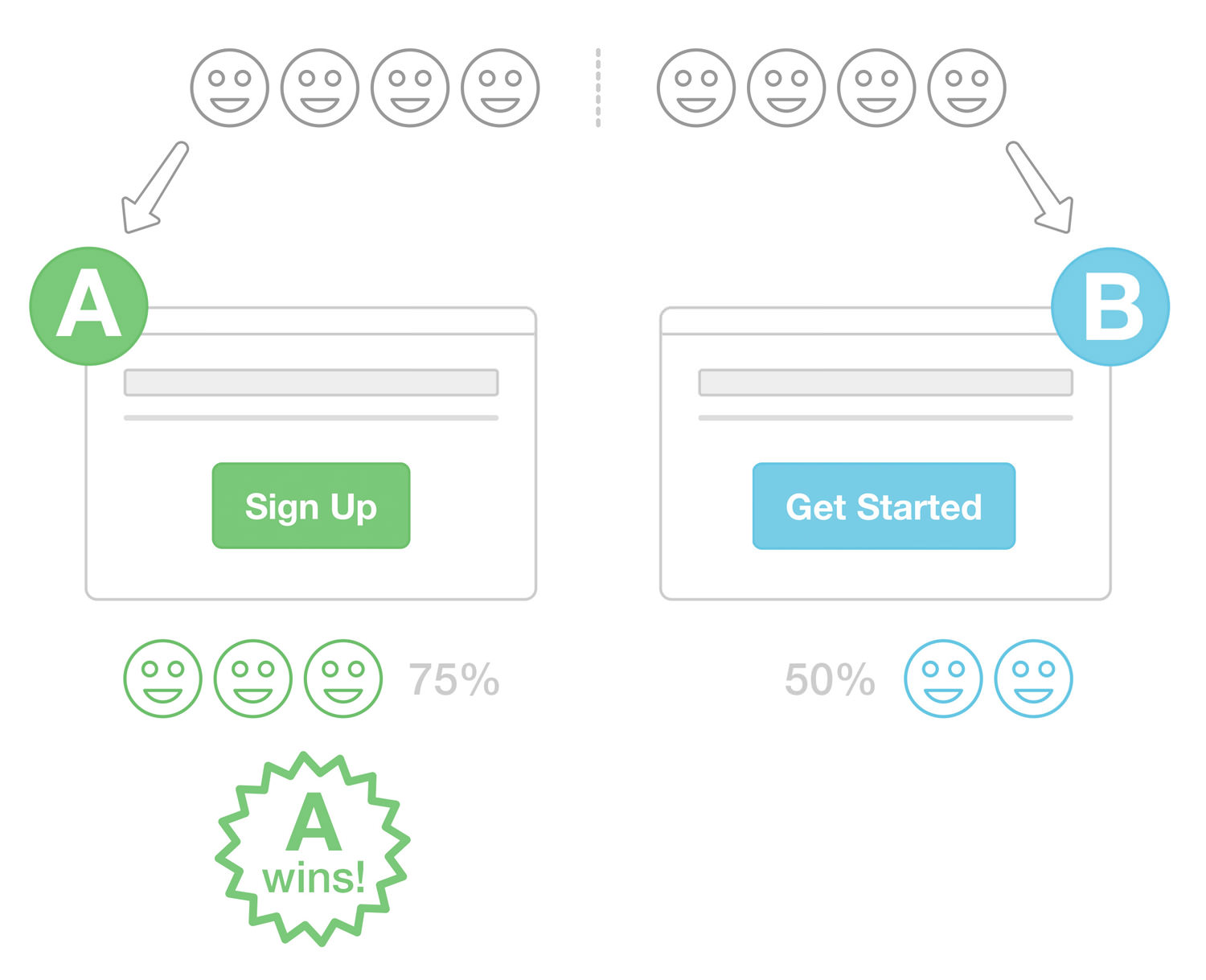 Push notification is used to interact with your customers and to do business with them in real time. It is they who decide the notification they must click on or let go. Hence, it is a must that every business must test the alerts first before sending them to the users.
To engage customers' different business roll-out different offers, alerts, promotions and updates using push notifications so that they keep coming back. They also track their actions and behaviors to check the results like engagement and conversion rate so that they can plan the next campaign accordingly.
To increase the conversion rate, marketers keep on trying with different designs, content, and CTAs on different days to see which of them had most conversions. Now, this is where the role of A/B testing is really important. It helps you to understand the design, content, and CTAs that work best with different audience segment.
Check how web push notifications can help you to
Test multiple variants of browser push notification. In conditions when you are uncertain
Keep on experimenting till you find the right combination. Change the message copy, deep links, Colour, and text till you get the desired results.
Target the different locations with most loyal customer customers. Create different geofences across the globe to test multiple push notifications
Permissions for Web Push, What Next?
Once the user gives his consent for push notifications, you must seriously start thinking about the messaging strategy.
Personalizing push messages is one of the smartest things that you must adopt in your strategy. But just stating user's name is not enough. Users' are smart enough that's dead easy to do. Instead, brands and marketers must focus on the actions and behavior displayed by a user on the website to add a background to the message. This proves that you care what they need.
Here are a few variants you must concentrate to recognize their behavior trends
A/B testing Push Segments:
A/B test your web push notifications with numerous messaging styles for particular audience segments. Start by testing attributes and behaviors.
Attributes:
Segment the website users based on values such as demographics, age
Behaviors:
Segment based on likings and events, by targeting customers spending more time on certain pages or product section.
A/B Test Push Messages for Optimal Timings
As you must not send the same message for every user. Likewise, bombarding them with push alerts at any given point of time, as you desire is also not a good idea. Customers must feel that every message you sent is important. It must add value to their website interaction. Therefore, timing is a critical aspect for the success of your marketing campaign.
Find the right time for push notifications based on following variants,
Geo-location:
If you have a global customer base, timing does matter. Divide your users by time zones so you don't annoy anyone in the middle of the night.
Website Activities:
Automate messages based on website activities, like the last time a user logged in, added an item to shopping cart, products compared or crossed a geofence.
A/B testing cab be done on various other variants too. So keep on experimenting to send smart notifications.