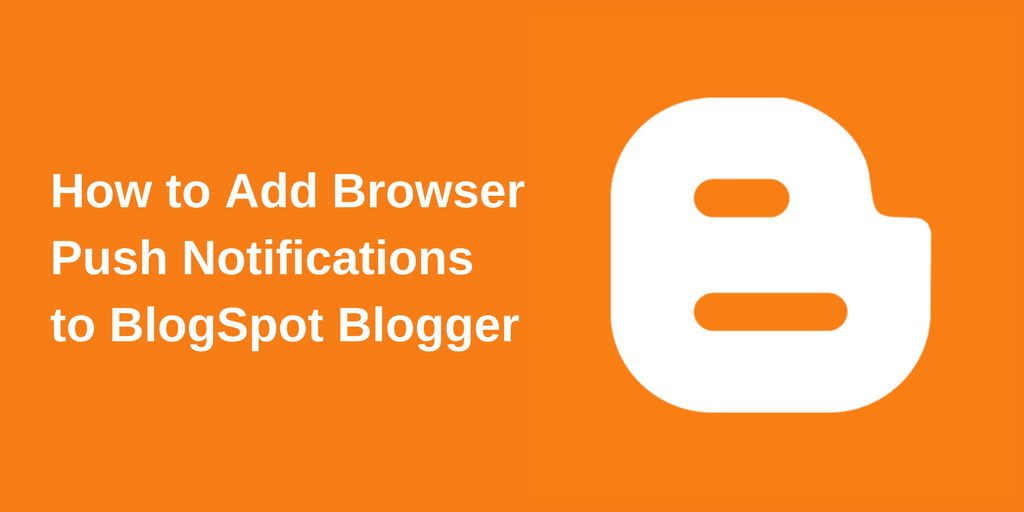 Push notifications are not only a popular marketing tool for e-commerce websites, but is also a must have tool for all bloggers and publishers. It's used to effectively notify your readers about your latest post or important updates from your blogger blog.
Web Push Notifications are also adopted by popular social media sites like Facebook, Quora, and Pinterest. Twitter has also opted push notifications for their website. Recent studies have discovered that these big players in the social arena were successful in increasing their user retention by 19-21%.
Other than connecting with readers, web push notifications have lots to offer, so
Why use Web browser push notifications?
Web push notification gives your ideas, stories, and information an ideal platform to reach a wider audience. They assure prompt delivery at real-time, a unique feature that sets them apart from the other subscription tool.
Plus you don't have to worry about developing a mobile app along with the website to stay in constant touch with your blog subscribers. Web push notifications can be easily delivered on any device, including mobile, laptops and connecting devices like the smartwatch. This unique tool also has an ability to re-engage with the blog subscribers without pushing them for their contact details.
Moreover, push messages are not easy to miss. They directly flash on your reader's screen, even when your website is not open in the browser. Browser push can be delivered
Why opt for PushAssist Push Notifications?
PushAssist offers comprehensive push notifications that are built to fulfill all the business and marketing communication needs. It lets you send custom messages on different devices, browsers, and platforms. Here are some of the remarkable features that will
Free
Works on both HTTP and HTTPS sites
Schedule notification for future communication
Geo-targeting
Segmentation
Real-time Analytics
A/B testing
Support all devices and browsers
Import/Export your data/subscribers
Web push notifications are dead easy to use. They can be integrated with a website or a blog in just 5 minutes.
How to add PushAssist web push notification in blogger?
Sign up or create a free account. Join here
With a free account, users can send web notifications to up to 3000 Subscribers. To register, all you have to do is enter your website URL, Email address, Subdomain and your password. After entering all information, click on "Free trial".
Integrate PushAssist Web Push on your Blogger WebSites in 3 simple steps.
1. Login to https://YourAccountName.pushassist.com/login/ with your credentials. Go to Sites => All Sites and copy the JS script.
2. Log on the Blogspot administrator panel and click on Themes menu on the left sidebar, Click on Edit HTML button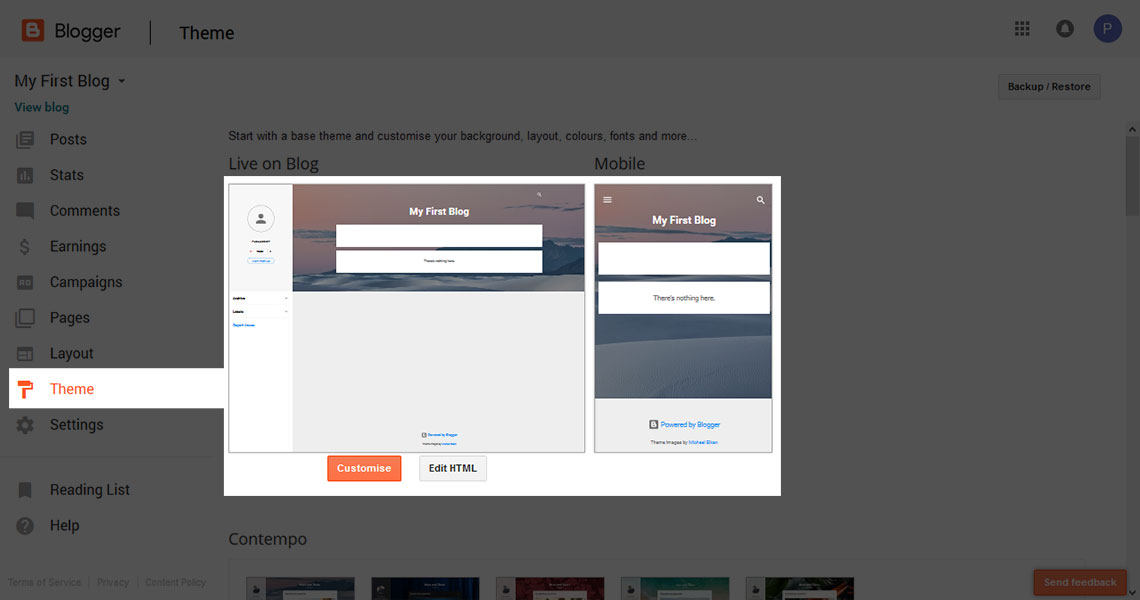 3. Paste the PushAssist JS script before </head> tag close and save theme to complete the integration process.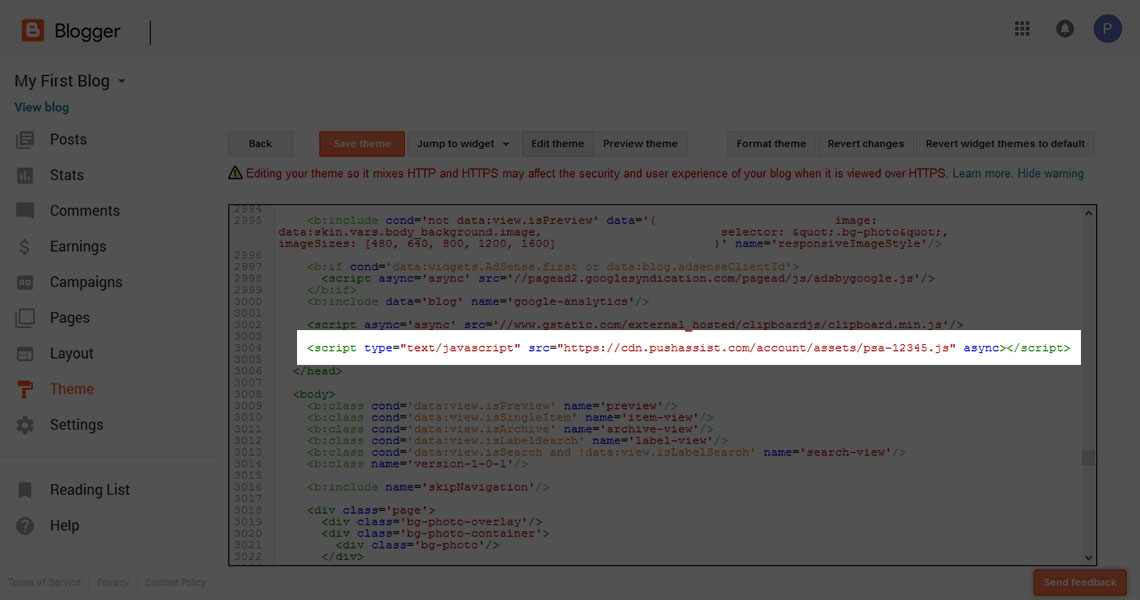 Here we have completed all the steps that are necessary to add web push notifications to your website. Now, check your website is it showing opt-in box which ask notification permission to your website users.