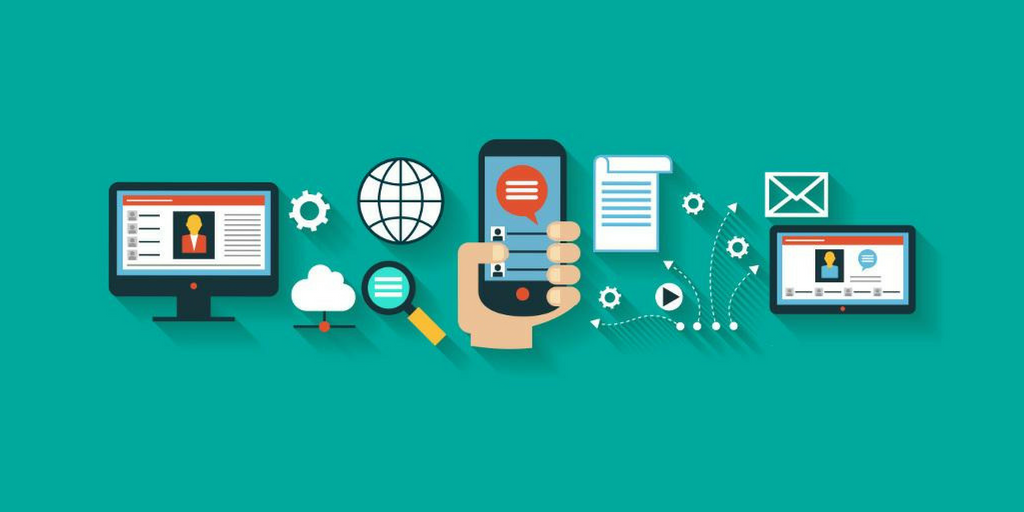 It is a common observation, but nevertheless true. Customers interact with a company or a famous brand, and not with an app or a website. Although push notifications can, of course, be very effective in mobile-first marketing approach, for those operating on various platforms, push messages should be leveraged in an integrated multi-channel strategy.
Well, the point is, if a push notification is used to remind a shopper that they have not bought the product added to their shopping cart on mobile, be damn sure that they have not completed the purchase on the website.
Here are the ways to make push notifications part of a comprehensive marketing strategy
Choose the Right Channel
Considering which channel is most appropriate for any given communication at any given time, and use push messages based on such events.
Push notifications are just one channel to communicate with your customers. There are other channels too, like email, SMS, old-fashioned cold calls. Many recent 360° marketing agencies still incorporate these channels in some or other way in their strategy.
Perhaps it is crucial that we must understand that if one platform is more effective than the other, we must utilize it to the fullest for the better sales result. If a customer unswervingly ignores your push notifications and opens the email, then communicate with him through the channel that works best for him. And of course, in the same way, if the email isn't working, use push – but be careful and make decisions as directed by the customers.
Tell the complete story
When linking push notifications to other communication channels, marketers must keep the native experience in mind. The crucial thing is to keep in mind, the link between the content or the message, the target audience segment, and business's desired outcome.
To best determine this flow of information, one must primarily focus on three things:
Providing enough touchpoints
Having the right platform in place for automation process
Identifying the exact customer journey marketers want users to take
Meticulously conduct A/B testing to ensure that the journey customers are taking through these channels is effective, rather than annoying. For instance, are deployed push notifications driving revenue, or are people simply turning them off?
Target engaged audiences
Focus your attention and resources on users and visitors who have already opted in and are engaging with your brand and product. Once those consumers are contented, then marketers can look for ways to target other people.
Concentrating on a highly engaged group of consumers with data-driven integrated marketing strategies.
Here are the stats that explain why marketers must utilize push notifications for multiple channel strategies,
As per the report by Message Systems,
Nearly 80% of more than 200 messaging decision-makers surveyed last year had planned to adopt push notifications this year, trailing just behind IM chat (83%), mobile apps (86%), responsive design emails (89%), and SMS text (89%).
The "2014 Mobile Behavior Report" by Salesforce Marketing Cloud also declared that 64% of the 470 consumers surveyed opt in to receive push notifications, and 80% of this group find them useful.
PushAssist provides a cutting-edge marketing tool for industries to constantly build a rapport with their subscribers. Try website push notifications for free on Chrome, Firefox, Safari, Opera, and Android device to enhance your marketing campaigning results.