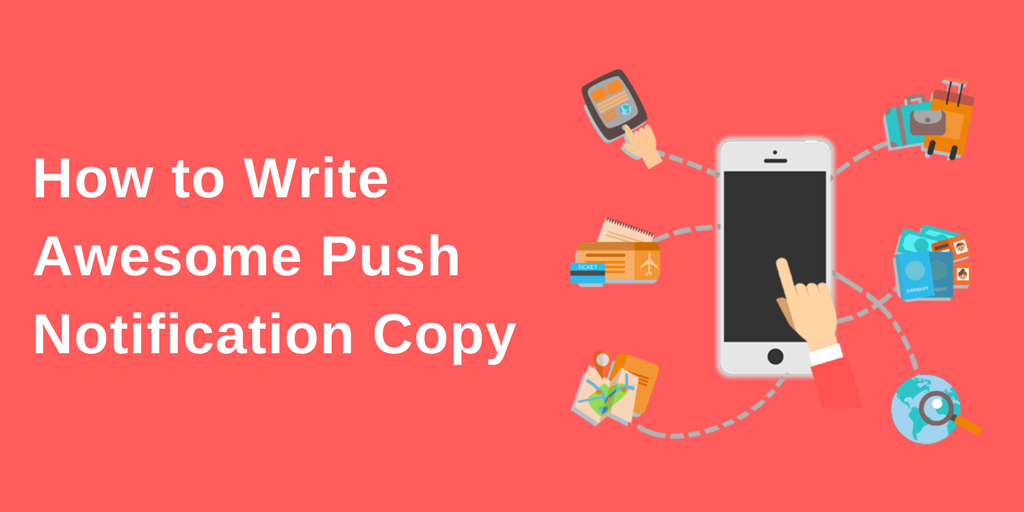 Recent marketing trends clearly indicate one thing, Content cannot be compromised. It is used by most businesses in various forms to grab attention, generate leads, and drive sales. Similarly, content has equal importance while writing a copy of push notification.
We have already discussed the important ingredients for push notifications, however, in this article, we will cover how to get the title and body copy right for maximum benefits. Also, character limits don't make it easy and hence writing a copy that sets the eyeballs rolling is of utmost importance. So, here are few tips that can help you to write pieces that are easy to understand, adds value to users, are authentic and engaging with interesting call-to-actions.
Take it Easy
Take it easy while speaking to your customers. You do not need a hard-sell approach when speaking to customers. Instead, it is all about building trust long before customers become your customers so that when they search for products and services, your brand instantly stands out on top.
Hard selling sales messages will only push your customers away. Try sending easy messages that sound exciting and helpful. Add value by providing a clear-cut benefit. Instead of just shouting discount or sale, sale.
Here is how you can tweak message without sounding vague and boring
Example: While Speaking about summer sale, add value with direct benefit message
Poor Copy:
Annual Summer Sale is Here!
Won't work, why?
Nonspecific and doesn't have a call-to-action. If the user clicks it, they are not guaranteed that the sale will be on which products.
Good Copy:
Annual Summer Sale! Get 50% off on all products.
It works,
The message is for the same offer but written in a way that generates interest. The key focus is on "50% off" and "all products". Customers now know that they can buy anything at a half price. This strongly creates the urge in website users to start shopping.
Create Urgency with FOMO Campaigns
Concerns, envy, and insecurity of missing out are the drivers for millennials. FOMO has quickly struck a string with millennials. With a continuously beeping smartphone, an endless stream of pop-ups, showing friends at different events and locations, there is always the concern that someone, somewhere may be having more fun.
FOMO encapsulates the anxieties and provokes urgency, only two products in stock, limited quantity. Particularly in a generation that has grown in the social media age, when hearing "only a few left almost sold out!" they may anyhow purchase a product, and act instantly.
Social Proofs
According to a consumer study conducted by BrightLocal, it was found that nearly 88% of consumers read customer reviews online to decide if the business is good and to make a buying decision.
The study also concluded that about 85% of consumers nearly read 10 reviews to be perfectly assured that they can trust a certain business.
Online stores have some drawbacks, the consumer can't try the products they wish to buy neither they could touch it or feel it. So, it perfectly makes sense that the consumers would look for the say of previous customers who have bought the product.
Building trust means building loyal customers, who will always buy your products, and also manage their expectations.