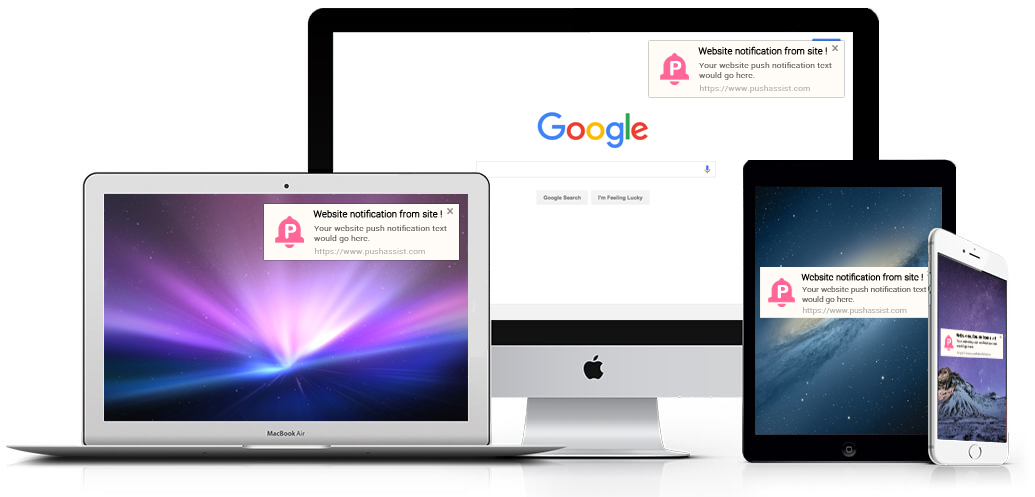 PushAssist is a push notification platform for websites and portals. We provide push API that supports both http and https sites. You can also use this platform on your WordPress blogs. Web push works on Chrome, Firefox and Safari browsers. You can also send notification on Android mobile. Let us clearly understand the working of Push Notifications,
How push notification exactly works?
Install PushAssist JavaScript on your website
For browsers, your user must subscribe your website first before you can start sending push notifications.
Hence, when a user or visitor lands on the web pages where PushAssist JavaScript file is present, by default, an opt-in dialog box is triggered.
If users give you the permission to send push notifications, they are assigned a unique subscriber ID. This ID is stored in your database to help you identify and later connect with specific users.
For sending notifications to users, you can either use PushAssist database for all users or if you have, specific site users. You can also use our REST API to send notifications to specific user segment.
Follow these easy steps mentioned above to engage users and convert them into loyal users in no time.