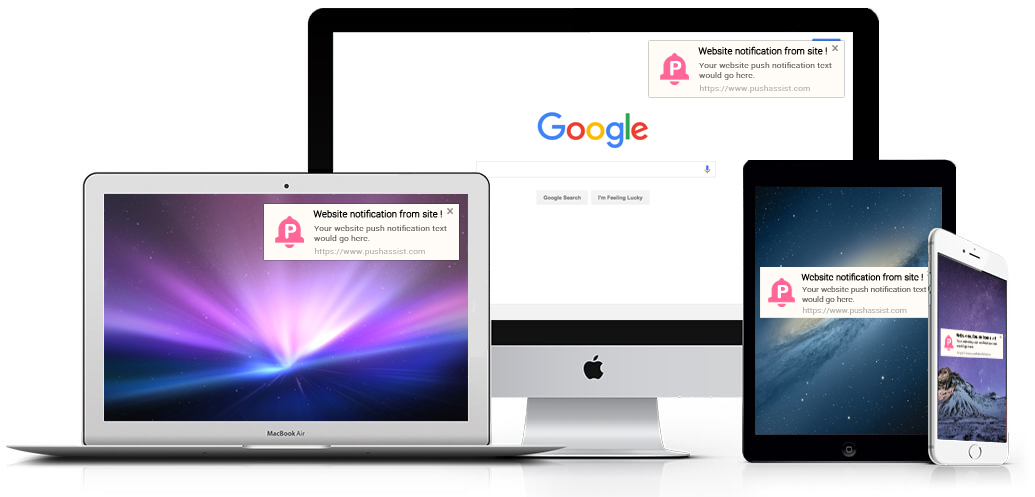 Now easily send push notification from your website. All web browser now support push notification services. So, easily remind and re-engage users on any devices, including desktop and mobiles
There are three key factors involved in triggering push messages
Push Services:
As all browsers, including Chrome, Firefox and Safari support browser notification there are some services that are incorporated to send push messages.
For Chrome and Firefox, Google Chrome Messaging or Firebase Cloud Messaging Services are used. In case of Safari, Apple Push Notification Service (APNS) are leveraged.
Service Worker Registration:
Developers need to register the service worker on the browser to implement push notifications.
Subscription ID Generation:
Once the user subscribes or opt-ins to receive notifications from a website, a subscriber ID is generated.